24-hr nourishment for dream results!
Hectic lifestyles, pollution, smog, sun damage, poor diets, misuse of hair dryers and straighteners: all of these factors leave our hair dull and dry.
Everyone, including men and women of all ages, will experience dry hair at least once in their lives.
Medavita's laboratories have a solution.
The Nutrisubstance solution
Nutrisubstance is our historic range dedicated to deeply nourishing the hair, for a beauty, hydrating, and regeneration routine that lasts from day to night.
Nutrisubstance products restore shine, strength, and volume to the hair, for dream results.
Enjoy soft, manageable, and silky hair: always.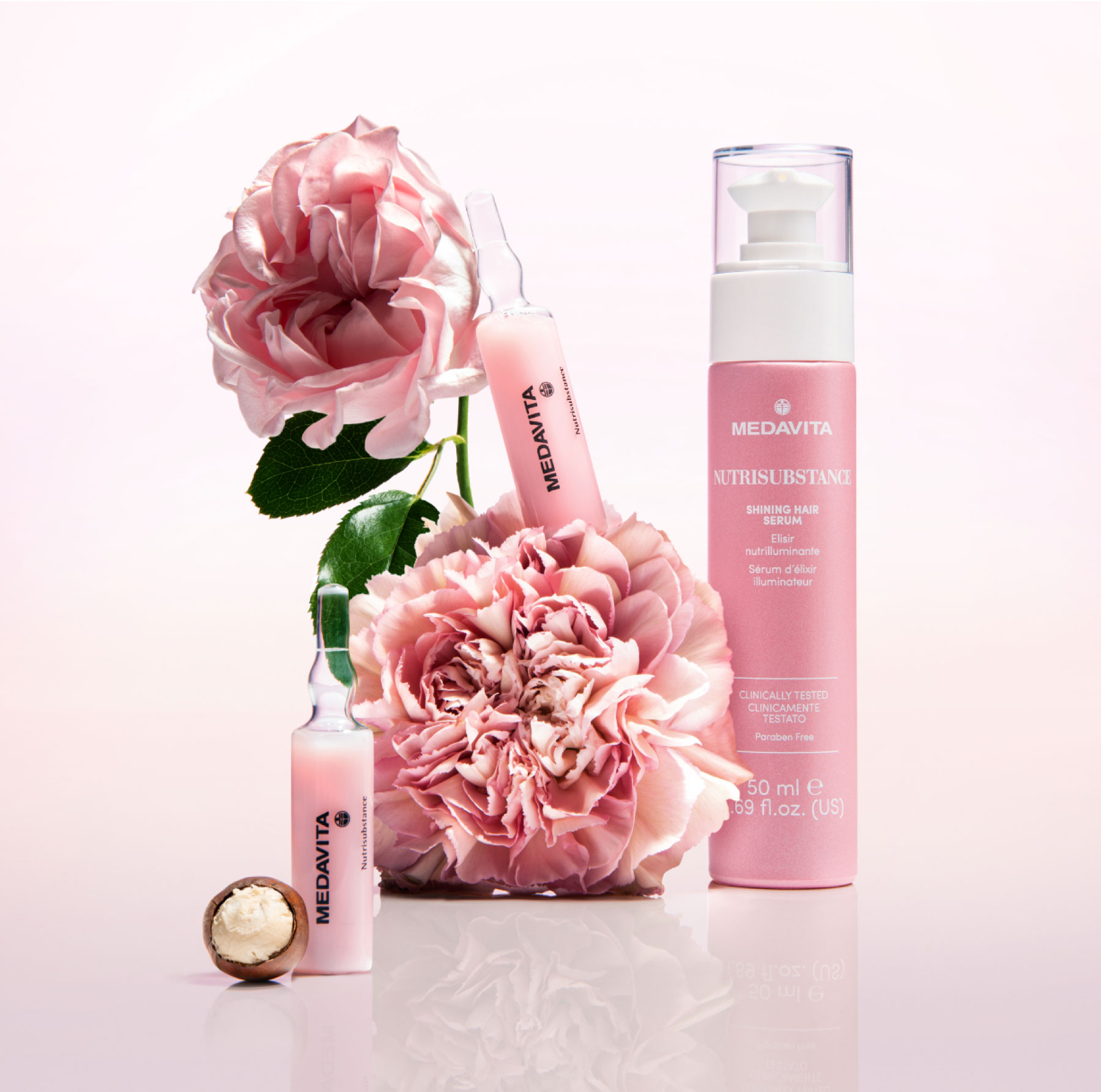 8-HOUR RESCUE TREATMENT: NOURISHING AND PROTECTIVE CREAM
Did you know that night-time is the perfect opportunity to take care of your hair?
That's why Medavita has transformed the hours you spend asleep into a key beauty moment, in which you can make the most of your daily routine.
Our rich and lightweight 8-Hour Rescue Treatment, Nutrisubstance's nourishing cream, nurtures the hair in just 8 hours.
It acts overnight to restore the hair's moisture balance, which becomes altered throughout the day, and delivers nourishment for soft, shiny, and silky hair in the morning.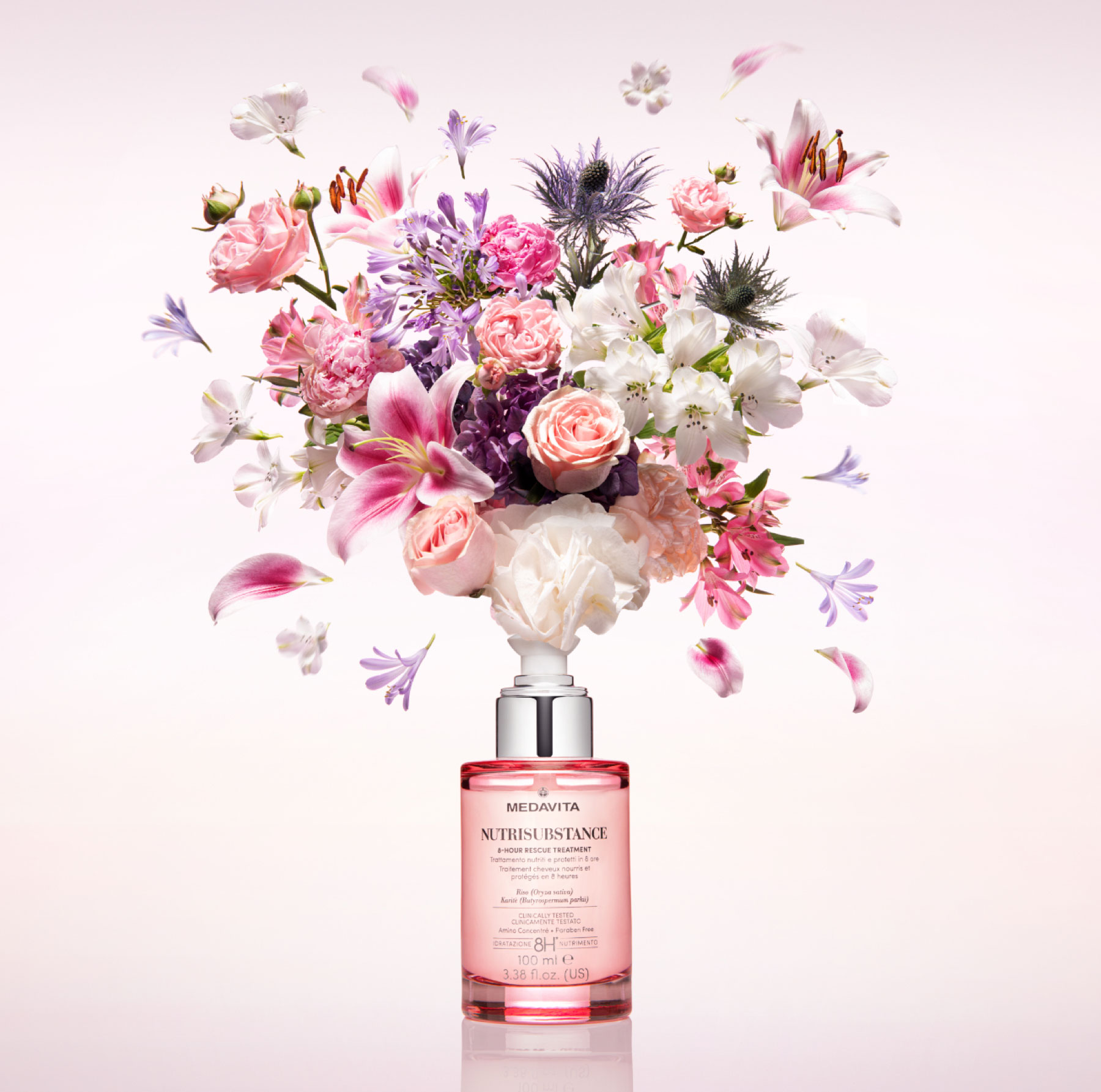 Active principles
The heart of the line
Shea Butter
Butyrospermum parkii
Hydrating, nourishing, emollient, antioxidant, and anti-aging.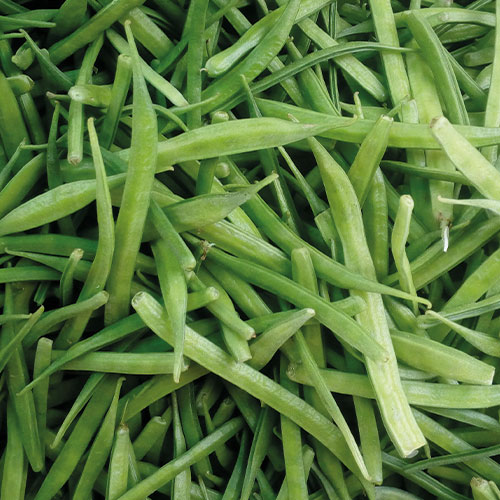 Guar Gum
Cyamopsis tetragonolobus
Acts as a true beauty nutrient for dry, dehydrated, or chemically sensitised hair.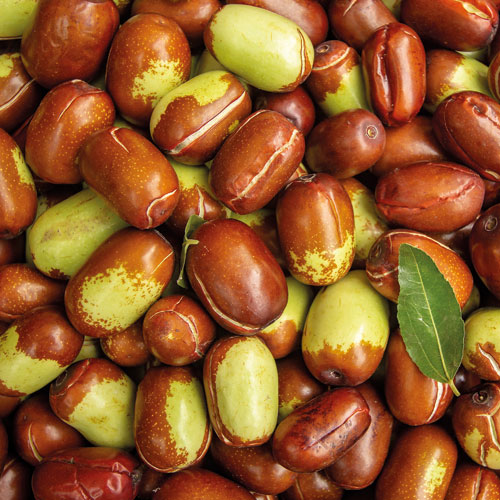 Jojoba
Simmondsia chinensis
Regenerates, strengthens, and deeply hydrates dry, dehydrated, or chemically sensitised hair.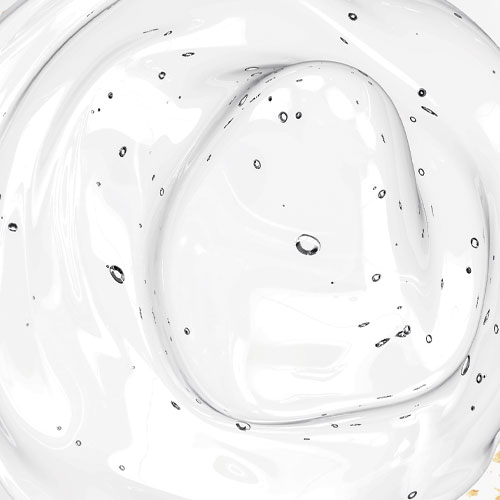 Collagene
Collagene
Regenerates and restores elasticity to dry hair, protecting it from environmental factors that cause dehydration.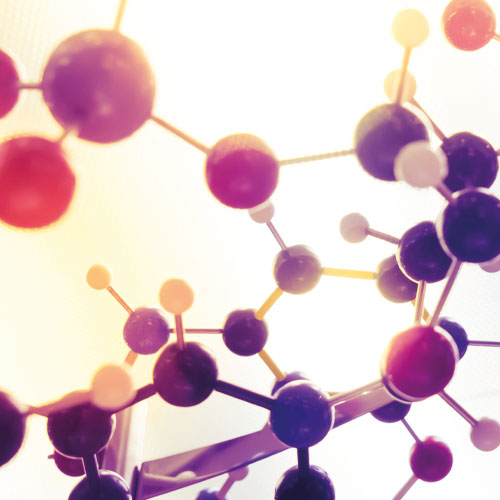 Allantoina
Allantoina
A complex of serine and threonine amino acids, for strong, shiny, and soft hair.
The ritual
Discover the haircare routine that never sleeps.
Il tuo aggiornamento
di bellezza
Iscriviti alla newsletter per ricevere suggerimenti, news e promozioni dal mondo Medavita.

Per te subito uno sconto del 15% sul primo acquisto!

Inoltre, se ci dirai anche la data del tuo compleanno,
festeggeremo insieme con una piccola sorpresa!